Sometimes it's kismet and nothing more that brings us to certain portions of the Tupelo Story over here at the Oren Dunn City Museum.
Dr. Teeth's place in the story represents just that.
The other day, Dale Rushing dropped in for a visit to talk about music. Anybody who knows Dale knows he is a walking encyclopedia of music and how it plays (pun intended) out in Tupelo's history.
We discussed the numerous folk still around who have played as sessions musicians in great recording studios – even one lesser-known here in Tupelo – with some of the best names in the world.
That evening, just to relax from the craziness of the world and to rest from a day of researching, I watched on YouTube some old "Muppet Show" videos. One of my favorite characters on the show is Dr. Teeth, the leader and keyboardist of the "Muppet Show" house band, Electric Mayhem.
If you remember the Muppets, the band consisted of Dr. Teeth on keyboard and vocals; Animal on percussion; Floyd Pepper on bass guitar and vocals with occasional appearances on vibe, banjo and cello; Zoot on saxophone, with some flute, tuba and clarinet; and Janice on lead guitar and vocals, with performances on tambourine, trombone and trumpet.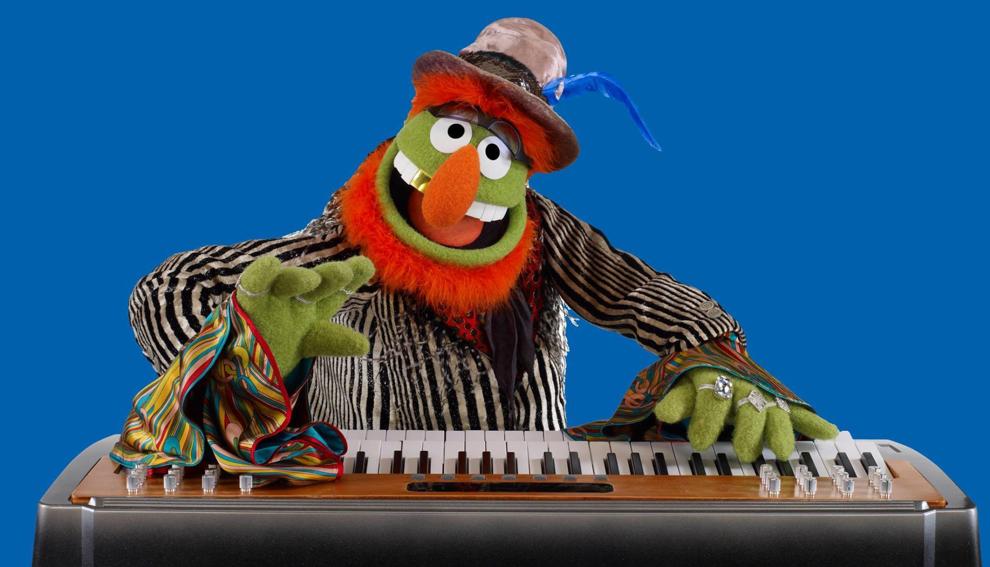 But it's Dr. Teeth I love and have ever since he appeared on the "Tonight Show" on March 18, 1975, to promote "The Muppet Show: Sex and Violence," the night before the pilot aired.
Those of you in the know can recall Dr. Teeth's green skin and red hair. In the beginning, Dr. Teeth wore a striped shirt and fur vest. But in the 1980s, he switched from fur to a black leather vest. One wonders if PETA changed his mind. He has never spoken in public – at least that we can find – to this change in costume.
Books about the late Jim Henson say Henson created Dr. Teeth based on the late Dr. John, one of the most well-known jazz, blues, rock performers of the times, based in New Orleans. He was a much sought-after session's musician in addition to his own work. His shows included remnants of Mardi Gras, voodoo culture and old-fashioned medicine hawkers. Yet other interviews we came across said Dr. Teeth also has a little of the flair of Elton John and Leon Russell (at least the Leon Russell of "Carney," released in 1972).
We have seen Dr. Teeth and his band play with myriad musicians, including Paul Simon, Joan Baez and Loretta Lynn. All the time, Dr. Teeth tickles those ivories and has the biggest sly grin on his face you have ever seen.
It is the grin with the single gold tooth in the upper jaw that brings us to the Tupelo Story. In 2015, in the ninth episode of "The Muppets," we discovered Dr. Teeth received that gold tooth from "a voodoo princess named Tianna in Tupelo, Mississippi."
We have yet to find Tianna or any voodoo princess. But we'll keep searching.