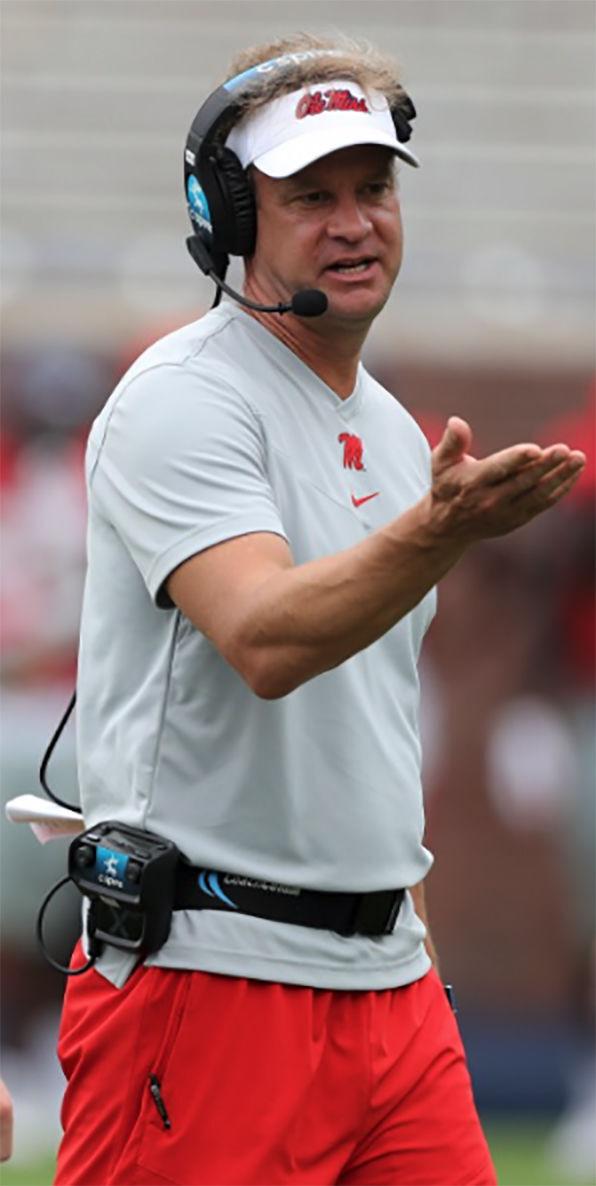 OXFORD – There's no rest for the weary, even if you won your season opener by three touchdowns or so.
Fresh off a 43-24 drubbing of Louisville in the Chick-Fil-A Kickoff Game on Monday, Ole Miss will turn around quickly and face Austin Peay in the Rebels' home opener on Saturday.
Following the win over the Cardinals, Ole Miss is ranked No. 20 in both the Associated Press and USA Today AFCA Coaches polls. Austin Peay is no slouch itself, however, now ranked No. 18 in the FCS AFCA Coaches Poll after a win over previous No. 18 Chattanooga.
The structure of the week combined with the opponent brings a unique challenge for head coach Lane Kiffin, who is still away from the team following a positive COVID-19 test last weekend. Kiffin did not coach in the season opener but is expected to be on the sidelines Saturday against the Governors. He said he is not experiencing any symptoms and feels "100%."
"Unusual week. We kind of have to put three days into one, then we're only going to practice once this week," Kiffin said. "That's highly unusual and a quick turnaround … (It's) pretty challenging. (I) don't have a practice update for you because I'm not out there. … A little unusual not to go give you a whole lot of info on that."
For junior cornerback Deantre Prince, the key to rapidly turning the page on a game played just a few days before is largely self-motivation.
"Make sure our bodies are right, first and foremost," said Prince, who intercepted a pass against Louisville. "We just have to do film study whenever we get the chance … we can't just do it when the coaches want us to do it. We have to do it on our own time also. And we also have to take self-notes."