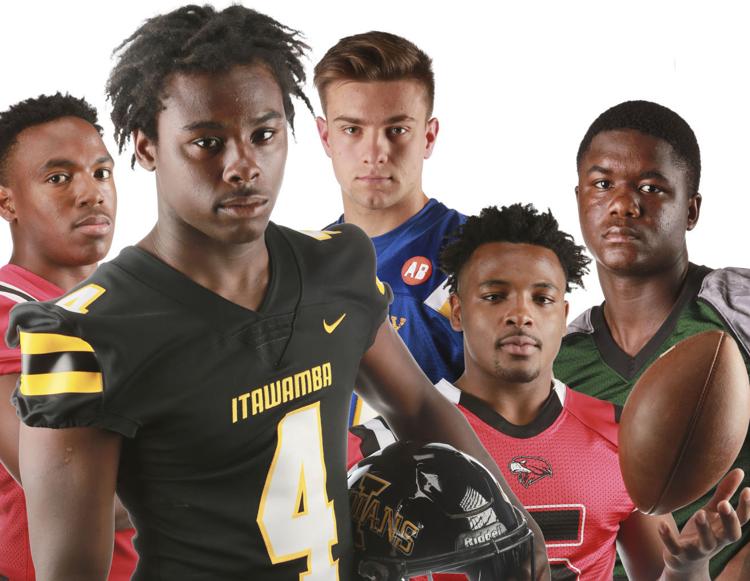 Green Wave, Hilltoppers lead preseason rankings
LARGE SCHOOLS
1. West Point (5A)
For the third straight season, West Point enters as the defending state champ. The Green Wave will once again boast a powerful rushing attack with three offensive linemen returning as well as running backs Brandon Harris and Jimothy Mays. There are a few roles to fill on defense, but the returning defensive linemen recorded a combined 12 sacks last year.
2. Starkville (6A)
Starkville will be one of the top favorites in Class 6A this year. The Yellowjackets graduated some big names, but junior QB Luke Altmyer returns along with his favorite target, Rufus Harvey. Led by Jaylan Ware on defense, Starkville returns a plentiful amount of production that includes 12 sacks and 8 interceptions.
3. Oxford (6A)
Following its first ever playoff berth in Class 6A, Oxford has the tools to host a playoff game for the second-straight season. The Chargers have three starters back on the offensive line, while John Meagher is back at QB and J.J. Pegues is back healthy. On defense, Byron Pearson grabbed a school-record seven interceptions last year.
4. Lafayette (5A)
Lafayette went 9-4 last season, but its four losses came by a combined 13 points, while three losses were by less than three points. The Commodores lost two 1,000-yard rushers from last year's team, but QB Randy Anderson returns as well as all five starting linemen who helped the offense averaged 343 rushing yards per game.
5. Corinth (4A)
Corinth's Wing-T offense will be deadly again this season. After averaging 343 rushing yards per game, four of its five offensive linemen return. Also back are quarterback D.T. Sheffield and running back Tam Patterson, who each rushed for over 1,000 yards. On defense, Carter Bonds racked up 39 tackles-for-loss last year while Sheffield grabbed nine interceptions.
SMALL SCHOOLS
1. Houston (3A)
The Hilltoppers went 11-2 last season with their only losses coming to Pontotoc and Water Valley, which went on to win the 3A state championship. The strength of this Houston team should be its defense, which allowed only 16 points per game last year. Nine starters return on that side of the ball, including Rish Alford (16 sacks), Michael Dedeaux (14 sacks) and Allen Robertson (14 sacks).
2. Booneville (3A)
Booneville's only loss of the season last year came in the second round of the playoffs to eventual state champion Water Valley. With four returning offensive linemen to protect quarterback John Daniel Deaton, the Blue Devils should be able to put points up in a hurry. Deaton's favorite target, Davian Price, returns after accounting for 1,500 yards and 18 touchdowns last year.
3. Calhoun City (2A)
Chad White has taken over as head coach for the Wildcats. Coming off their third-straight trip to the Class 2A semifinals, the Wildcats return a talented offensive group led by Chardarius Hill and Hayden Goodson. On defense, the team lost a lot of starters, but White's defenses have allowed under 10 points per game in two of the last three seasons.
4. Smithville (1A)
Smithville won 11 games last season and reached the semifinals of the 1A playoffs. This season, only two offensive linemen return, but quarterback Octavion Miller and running back Jabril Smith lead a plethora of skill players onto the field. On defense, linebackers Jordan Wardlaw and Blake Williams combined for 167 tackles and 14 sacks last year.
5. Amory (3A)
The Panthers only won five games last season but make the move down from Class 4A. On offense, junior quarterback Hunter Jones returns for his third season as starter and will be protected by four returning offensive linemen. A talented bunch returns on the defensive line, while linebacker Easton Higginbotham (99 tackles, 1.5 sacks) leads the linebacker crew.
---
---
Catch them if you can ... Five area rushers lead the pack
Stories by Brad Locke
Ike Chandler | Itawamba AHS
2018 stats: 219 carries, 2,003 yards, 21 TDs
Brandon Harris | West Point
2018 stats: 185 carries, 1,225 yards, 20 TDs
A.I. Nugent | Myrtle
2018 stats: 165 carries, 1,851 yards, 27 TDs
Tam Patterson | Corinth
2018 stats: 211 carries, 1,814 yards, 23 TDs
Nick Washington | Hatley
2018 stats: 228 carries, 1,951 yards, 18 TDs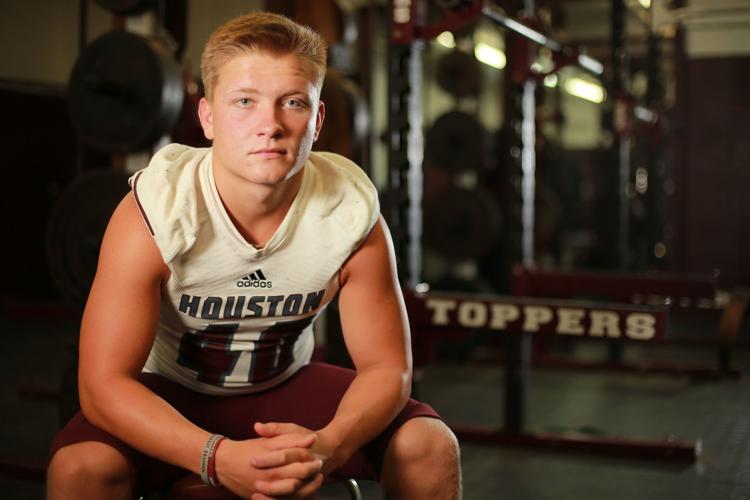 Houston's Alford sets the tone with his speed
Story by Dalton Middleton
Rish Alford has made the most of his size in his high school football career.
At 5-foot-9 and 184 pounds, Alford is not your typical defensive lineman. But his size doesn't stop him from putting up numbers most players dream of at the position.
In two seasons as a starter for the Houston Hilltoppers, Alford has accumulated 180 tackles, 31 tackles-for-loss, 38 sacks and 12 forced fumbles.
With his size, Alford isn't overpowering opposing offensive lines, he's simply shooting past them before they get a chance to block him.
"My speed is everything because when the ball is snapped, as soon as the ball is moved an inch, my head is where their waist is," Alford said. "I'm already past them, and the ball has barely moved. I'm really fast at getting off the ball."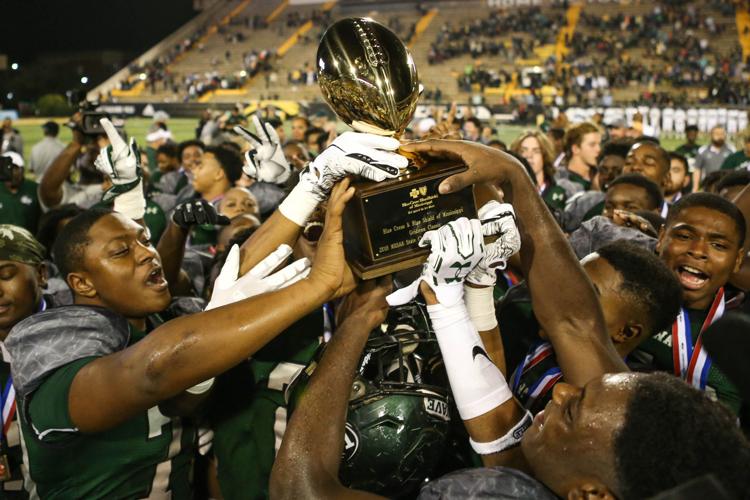 2019 season previews
Click on school name for the team preview
---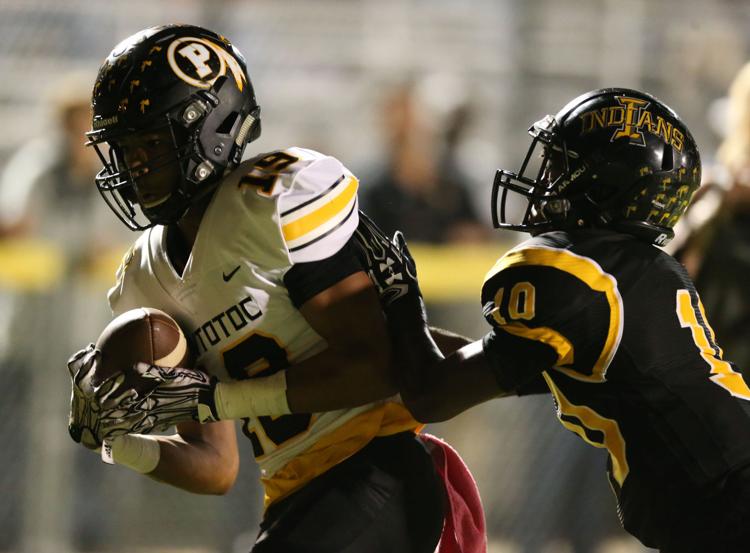 Who are the favorites to win state championships in 2019? Which area teams are contenders?
---
Follow high school sports coverage from the Daily Journal throughout the year on twitter (@DJournalPreps) and check out new episodes of the Prep Rally podcast each Wednesday.
Daily Journal sports staff
Editor: John Pitts
Senior Sports Writer: Brad Locke
High School Sports Specialist: Dalton Middleton
Digital Presentation: John Luke McCord