High school football kicks off sooner than you think. We asked Daily Journal writers Brad Locke and Dalton Middleton to share with you the 10 games on the 2019 schedule they'd pay to see.
The next high school football game I pay to see will be the first. It's a perk of the job.
I've covered plenty of games over the years for which I would have gladly forked over a few bucks.
As the 2019 high school season draws nigh, I have gone over the schedules for each of the 50 teams in the Daily Journal coverage area. And I have picked out five games that I would definitely pay to see.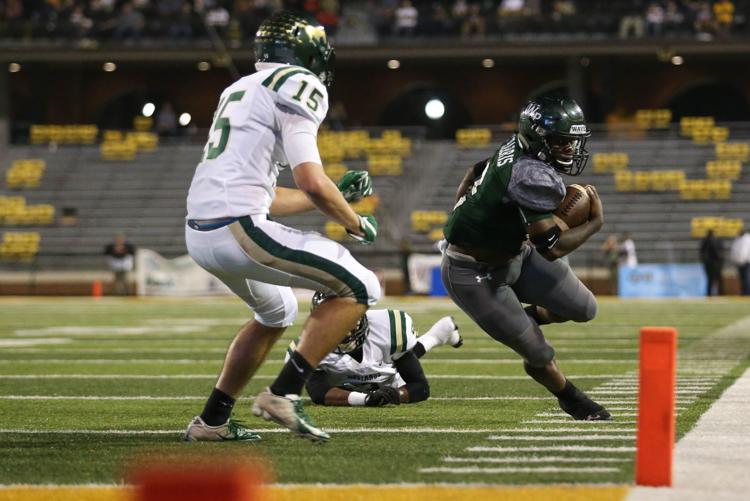 • West Point at Horn Lake, Aug. 23: This game was added just last week. West Point is the three-time defending Class 5A state champ, while Horn Lake won the 6A title last year.
Horn Lake is looking to replace its quarterback, top two running backs and top receiver. West Point returns top rusher Brandon Harris but has plenty of holes to fill.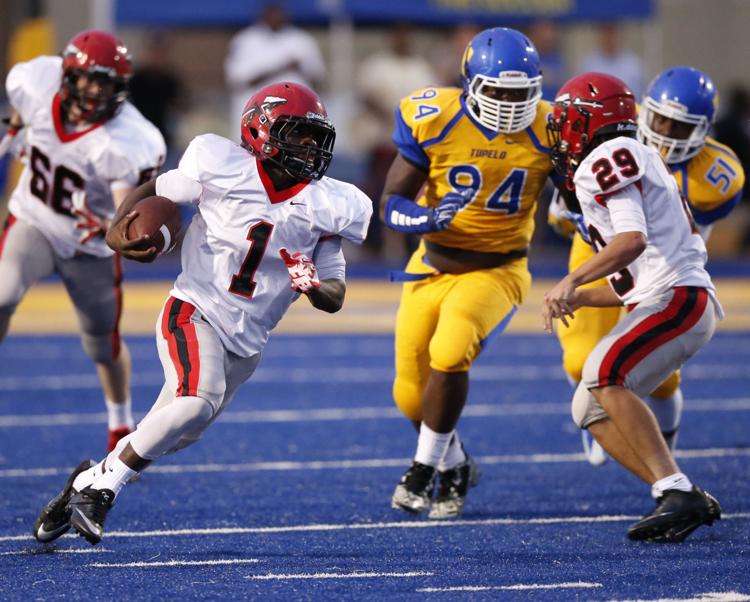 • Olive Branch at Corinth, Sept. 13: Corinth has come on strong under fourth-year coach Todd Lowery and his Wing-T offense.
The Warriors, who went 11-3 last season, return quarterback D.T. Sheffield and tailback Tam Patterson, who rushed for a combined 2,866 yards and 37 touchdowns last fall.
A win over Olive Branch, which went 12-2 last season, would be a big statement for the Warriors.
• Calhoun City at North Pontotoc, Sept. 27: This is a fun non-division matchup between a traditional 2A power and a team moving from 3A to 4A.
Calhoun City has reached the 2A North final three-straight years and won it all in 2016. The Wildcats lost their leading rusher and two best linemen from last year, but they know how to reload.
North Pontotoc, which is looking for a new QB, has won 61 games over the past six seasons.
• Okolona at Smithville, Oct. 18: This should prove to be an important Division 2-1A game. It's a stacked division, which means some good teams are going to miss the playoffs.
Smithville beat Okolona twice last season: 27-22 in a division game, and then 21-12 in the second round of the playoffs.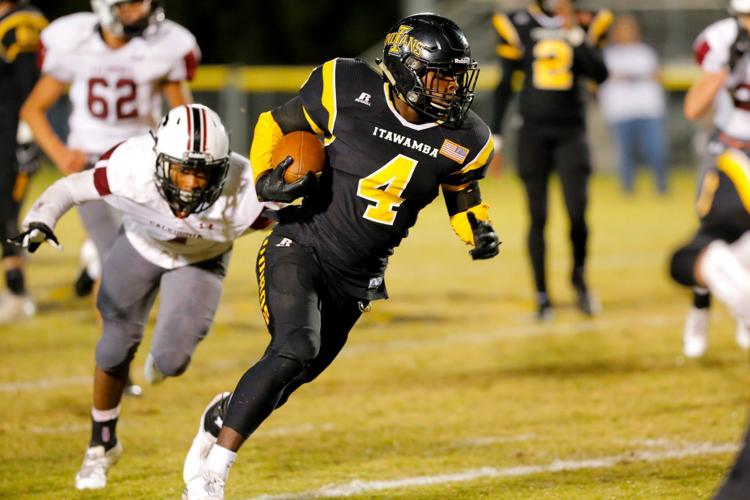 • Pontotoc at Itawamba AHS, Oct. 25: The Warriors and Indians have been two of the top three division finishers each of the last three seasons.
Both teams lost quarterbacks to graduation, but the respective run games should remain stellar. Ike Chandler of IAHS rushed for 2,003 yards last season, including 219 against Pontotoc.
The Warriors came back to win that game, though, 38-27.
Every year I've done this job, I've left a football game or two thinking I should have paid to watch.
I never pay, of course, because my media pass allows me access to games. But looking ahead to this season, there are a few games that I actually would pay to see.
They aren't all slugfests like West Point at Horn Lake, but they are area games I think have some really interesting aspects to them.
• Oxford at Starkville, Aug. 30: Starkville beat Oxford 56-7 in last year's Little Egg Bowl, but Oxford turned into a completely different team afterwards.
The Chargers are high on everybody's radar this year and are looking to build on hosting the program's first Class 6A playoff game. I'm ready to see if Oxford can prove itself as a contender or if Starkville runs away with this one.
• Tupelo at Corinth, Aug. 30: Corinth had Tupelo on the ropes last year, up 29-13 with seven minutes left, but the Golden Wave came back to win in overtime.
This year, Tupelo has a lot of new faces while Corinth returns the meat of its team. It's possible DT Sheffield and Tam Patterson help Corinth run away with a revenge victory that could set the tone for their season.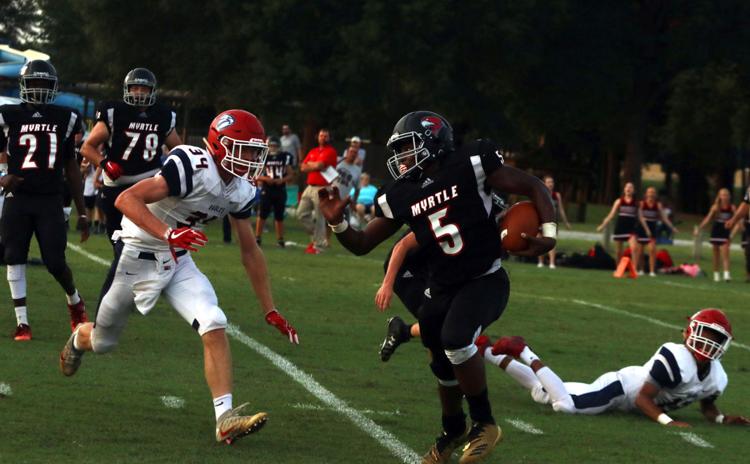 • East Union at Myrtle, Aug. 30: After posting a 7-1 record in its first varsity season, a lot of high hopes surround Myrtle.
The Hawks open up the season at Vardaman, then host East Union in Week 2, which should be the best team the Hawks have faced since starting a varsity program.
Can A.I. Nugent and the Hawks start the season off strong by beating a good Class 2A team?
• Houston at Noxubee County, Oct. 4: There isn't much to say about this one, it's just a slugfest. Noxbuee has moved down to Class 3A after winning three of the last five state championships in 4A.
Houston has proved to be one of the top 3A teams in the north the past few years, especially since I've been here, so this should be a great division game.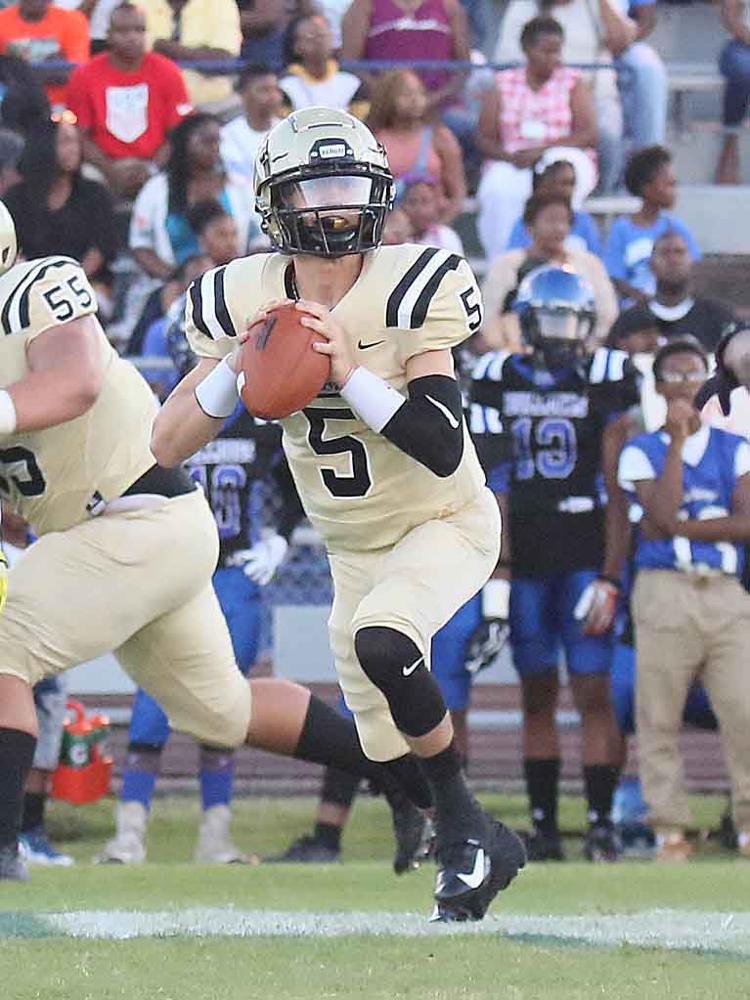 • Kossuth at Amory, Oct. 4: Amory has made the playoffs in five-straight seasons in Class 4A. Now the Panthers moved down to 3A, and junior Hunter Jones is one of the best returning quarterbacks in the area.
This will be Amory's first division game in 3A, against a very talented Kossuth squad. The Panthers have a chance to send Division 1-3A a message from the start.